Whitepoint Optics manufactures high-quality cinema lenses for the motion picture industry and rehouse vintage cine lenses to meet modern standards.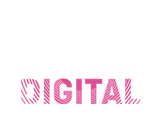 Whitepoint Digital is artist-driven creative post-production boutique with years of international experience in features, documentaries, episodic dramas and commercials.

Contact for business inquiries

Sturenkatu 21, 00510 Helsinki, Finland
Copyright 2014 – 2022. Whitepoint Ltd.
All rights reserved.